2022 Applications for the P&G Initiative Rebuilding Schools After July UnrestApplications are Open 2022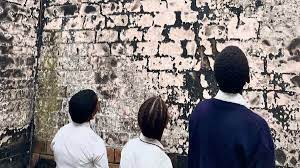 Internship in South Africa, Jobs Internship in South Africa, Online Internship in the South Africa 2022, Post Office Releases Dates For Sassa Grant Collection is open for interested applicants to apply.
TikTok Open Internship in Several Provinces in South Africa 2022 for interested applicants to apply.
If you are searching for an internship in South Africa, TikTok has brought Internships for Graduates and non Graduates.
2022 Applications for the P&G Initiative Rebuilding Schools After July UnrestApplications are Open  2022
Upwards of fifty schools were damaged during the July unrest, many of which were burned to the ground.
The South African Special Risks Insurance Association (Sasria) paid out more than R32 billion in claims related to the unrest in Durban and Gauteng. This figure was reported in November last year. This is just a small yardstick which only measures a portion of the devastation caused by the unrest.
Although one can make estimations around the price it would cost to repair a building, the potential loss of learning for learners cannot be measured.
Procter & Gamble South Africa (P&G) have announced, in partnership with United Nations Children's Fund (UNICEF), that they will be joining forces to rebuild schools impacted by the July Unrest.
The SiyakhaKabusha Initiative which translates to 'We Are Rebuilding' in English will rehabilitate several schools impacted by the unrest. The initiative commenced on 15 December 2022 with five schools part of the first phase.
P&G together with UNICEF, the National Education Collaboration Trust and the Department of Basic Education have identified five priority schools, located in Umlazi and Pinetown, which will receive repairs. The five schools that were allocated to P&G sustained the most damage during the unrest.
These schools are
– Ikumhlophe Secondary School,
– Elora Primary School
– Margot Fonteyn High
– Golden Steps School
– Siphosethu Primary School
Themba Sokhabase, Principle of Siphosethu Primary School says it will take a long time to recover from the damage caused by the unrest. He explained that all the hard work it took to provide learners with decent infrastructure which was lost makes it a sad situation.
"Now everything we worked hard for and were proud to have achieved is destroyed; the learners' records, the teachers and school records, they are all gone" said the principal.
Agraj Sharma, P&G South Africa's Vice President & General Manager says that in collaboration with their partners, they are ready to get things back on track and assist schools in the shortest time possible.
He said, "We are all ready and set for the mammoth task that lies ahead, and together with our esteemed partners, we hope to assist and reach as many KZN schools as we can in the shortest amount of time".
Careers Portal spoke to P&G's Communications Leader for Sub-Saharan Africa, Cassie Jaganyi to get an update on the progress of the SiyakhaKabusha initiative and what it means for P&G to help assist the affected communities.
Jaganyi says that the overwhelming sense from P&G when the riots took place in July was to figure out what can be done to assist the impacted communities. This, as the company felt it was important for it to support those who support their business.
P&G delivered 10 000 aid packs to KwaZulu Natal to donate products that members of the community needed. These aid packs contained P&G products like pampers, ariel, always, oral B and various deodorants.
We wanted our impact to be lasting and so that's why we decided to commit to building the schools as well, because the schools are a key pillar for most communities.
Despite initial delays on construction brought about by the Omicron variant, progress on the initiative is moving along swiftly. The current target of February 2022 is when P&G and its partners want to hand over the schools back to the communities
Jaganyi explains that the five schools that were assigned to P&G were those which sustained the most damage during the July unrest. The future of the initiative is dependent on the success of the current projects.
She adds that P&G is currently exploring ways on how to stay committed and connected to the schools that were assigned to them after the completion of the project. This as P&G wanted their impact and support to be lasting and not just a single donation.
She said, "beyond just the building of schools there's other things that these communities and schools might need…once this project is complete we will begin to look at what expansion looks like."
"We are grateful anytime a customer picks up a P&G product and so for us to give back to the community is our way of saying thank you for supporting us. It's now our turn to support you" declared Jaganyi.